You will find below a list of the best performing & clean products on the market. This list is GOLD – it took me years of research and trials to identify clear winners.
I update this list constantly to make sure it stays accurate. I have also included coupon codes below some products (whenever I can). Enjoy!
Disclaimer: I am using affiliate links, which means that I may earn a small commission (at no extra cost for you) if you purchase an item through these links!
A honey-like consistency resin that comes from the Himalayan mountains and that contains more than 84 minerals and fulvic & humic acids.
It can function as an antioxidant to improve your body's immunity and memory, an anti-inflammatory, an energy booster, and a diuretic to remove excess fluid from your body.
Shilajit has also been showed to improve mitochondrial function in people dealing with chronic fatigue.
Every chronic illness warrior should have a high quality Vitamin C on their kitchen counter, as the food we eat has been picked long ago and doesn't contain much vit C any more.
We also need high quantities when recovering from chronic illness as the adrenals soak up all the vit C available, and there is not much left for other organs (like the thymus, master gland of immunity for ex). We need vitamin C for collagen production, to keep healthy teeth, skin and tissues, to boost the immune system, and fight off infections…
Honestly this product is a must have. This is the only Vitamin C that I found that comes 100% from dried and powdered organic/wildcrafted plants. it's not made in a lab, it comes straight for nature and it's super powerful. It's been a huge help in healing my adrenals.
Supports tissue oxygenation, circulation and mitochondrial respiration. Protects the cells from lipid peroxidation and calcification.
This is one of the rare vitamin E that offers a mix of tocopherols (natural form) in a CBD oil base.
Called "Activator X" by Dr. Weston Price, Vitamin K2 is a fat soluble vitamin that supports healthy dental, bone, heart, nerve and brain health.

It also supports healthy aging and energy production in the cell. Purely K contains an optimal dose of K2 to support every tissue in the body.
Great quality and essential for anyone with a magnesium deficiciency (almost everyone). It's the first weapon against fluoroquinolone toxicity. I like to dry brush my body in the morning, and to apply this oil right after. I let it set for 20 min, then rinse in the shower.
Magnesium chloride seems to be more efficient in bath than Epsom salts – which are magnesium sulfate. This brand offers top quality when it comes to purity. To use in bath water to increase the absorption of magnesium. You can also get the ultra one that contains MSM flakes for extra muscle relaxation.
The best seawater, sterilized according to Quinton's protocol. This marine plasma is an amazing way to remineralize your body thanks to its high trace element and bio-available mineral content. There are a few on the market and this one is the highest quality. You can dilute it with water and drink it as is, or add it to your juices / soups / meals as a salt replacement.
This restorative blend of healing herbs includes Krishna Tulsi, Turmeric, Ginger, Bhumyamalaki, Katuki and Kalmegh. The liver loves bitter herbs, and this blend has a delicious bitter taste. These herbs, known in Ayurveda as powerful detoxifiers support the body's healthy detoxification process by optimizing liver and kidney functions. Beware, this herbal infusion is BITTER! Which is exactly what you want to detox your liver and start a detox / cleanse. One of the best and most effective herbal tea I've ever tried when doing a detox.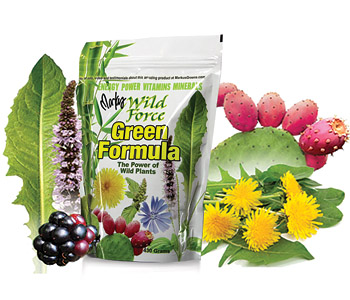 If you need to buy a green powder, search no more, this right here is your golden ticket to health!!
I'm not kidding.

This green formula is the most powerful herbal supplement i've ever tried, and I tried many. It's potency comes from the power of green wild plants, which will bridge any nutritional deficiency that you may have and give you a powerful boost of energy for the day.

The products from Markus are incredible, the plants are organic or wildcrafted and dehyrated at low temp to keep all the nutrients alive. 

It's also a great source of silica for gorgeous skin and hair and perfect for rebuilding muscle tissue thanks to the high quality amino acids (building blocks of protein) from the green plants.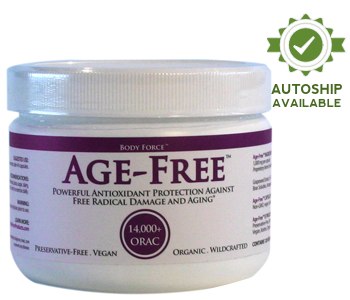 iI love love love this herbal product. It's packed with the most powerful antioxidants and adaptogen herbs that assist your body according to its needs. Great for dealing with stress and restoring burn out adrenals (this + the Vit C are adrenal huggers!) 
It also helps your body fight off infections, and promotes better vision and liver cell regeneration…. it's a must have.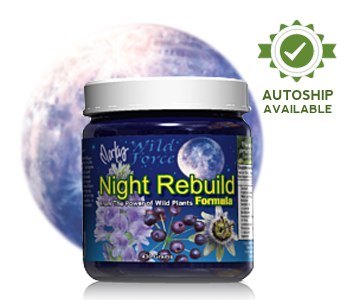 This herbal formula is great for anyone needing an extra help to rebuild hormones and muscle tissues at night. It's packed with magnesium which will help you relax and fall asleep easier. Great for light sleeper, insomnia, people with worn out adrenals, night sweats and leg cramps as well. I can see when I take it one hour before bed, I go into more deep sleep (the most repairing sleep stage) than usual (data measured with the Oura ring).
Wow This herbal infusion is BITTER! Which is exactly what you want to detox your liver and start a detox / cleanse. One of the best and most effective formulas I've ever tried. You can find it on the website of Vidya Ayurveda (they also sell the juicer and blender I recommend on this page, and they also sell the most amazing dates – the sukkari ones)
Red Light Therapy works from the inside out to enhance mitochondrial function.
It's totally safe and has over 4000+ medical studies proving its many benefits ranging from improved energy, muscle recovery, sleep, mood, skin appearance and elasticity, to brain function and many more.


This device (Red rush 720 ULTRA body light) was the top 1 recommended from Ari Whitten and his book on Red Light Therapy that I highly recommend.
(660nm RED & 850nm NIR Combo)
The only sunlamp to get Vitamin D from UV light the natural way! You do not want to supplement vit D, the best way is to get it from the sun itself or from this lamp if you don't have access to sufficient natural sunlight.
Just check the reviews – this product is more efficient at increasing vit D blood levels than any other toxic supplementation.
The Synergy Sauna™ portable full spectrum (near and far) infrared sauna provides deep penetrating and detoxifying therapeutic heat through the use of infrared rays.
During my detox days I bought a cheaper version (200$) and it ended up being very cheaply made. This brand offers sturdier products, with the ensurance that they are low EMFs.
Sandals that help you ground to the Earth – perfect when you can't walk barefoot. They also have a great grip – meaning that you can even hike / run with them, even cross a river without having to take them off. The thin sole has a copper ground plug connected to a stainless steel tread mixed in nylon laces that connects you to the Earth and keeps you grounded every time you walk on a natural surface.
A pad specifically created to practice the derivative bath method at home. Derivative baths are an amazing way to detox the body and pull out toxins from deep tissues and organs.
I have tried a LOT of slow juicers, and this one is by far the best performing one. Amazing for juicing leafy greens, and mushier stuff like cucumbers or pineapples. It cleans in less than a minute.

Another one that compares but is a bit cheaper is the Zen and Pur from Vidya.com (only Europe). It is not as performing as the Omega sana above, but it still does a GREAT job, especially for leafy greens. For this one you can use my code JULIE10 to save at checkout.
A must have in every kitchen 🙂 The S blade allows you to chop all your veggies super finely. I use my blender when I want a creamy, soft texture, and this food processor with the S blade when I want something chunky and even. Great price / quality.
I have tried pretty much every sprouting tray under the sun and these are the easiest to use.
They work with water so you don't need to use soil. Simply soak your seeds overnight, then spread them on the white tray and let them grow. The roots that will develop will come feed from the water and you'll get gorgeous looking sprouts in no time.
These lids are great for those owning mason jars and not wanting to invest in expensive sprouting material.
Best seller of the brand, and my all time favorite skin moisturizer. Living Libations is a beautiful, ethical and all organic Canadian brand that makes THE MOST AMAZING products for your skin. Just go check the reviews!! The Seabuckthorn Best Skin Ever all-in-one botanical blends cleanse, moisturize, and nourish the skin. My skin has never looked so clear thanks to this product!
This blend is POWERFUL to clear out your skin of imperfections. Wow. A few drops (mixed in your serum) go a long way. Or you can directly apply a drop on a zit. I personnaly use 3 drops in my Living Libation Seabuckthorn Best skin ever serum and my skin has never looked this good!
Made of 100% natural essential oils, it's like wearing perfume under your armpits. The more you sweat, the more you smell like a bouquet of flowers. The genius addition of sandalwood interacts with your own body odor to create a truly unique signature scent.

There are many different scent, and I've probably tried them all – my all time favorite is 'Petal'.
Dry brushes are great to stimulate your lymphatic system for better detoxification.
This one is specifically designed for the face area.

I have tried several and the ones from Living Libations are my favorite: effective but gentle.
Dry brushes are great to stimulate your lymphatic system for better detoxification.
I have tried several and the ones from Living Libations are my favorite: effective but gentle.
I call this one the 'natural botox' lip balm from Living Libations products. It uses only organic and 100% natural ingredients such as cinnamon, sea buckthorn, ginger, turmeric – to deliver an incredible warmth to your lips and make them appear slightly larger.
Similar to the cinnamon 'botox' lip balm, this serum feels like your whole face got botox! It uses MSM, helichrysum, cinnamon, turmeric and other soothing and nutritious ingredients to bring back blood flow to your face and give you an instant plumped look. AND – the smell is divine.
I LOVE THIS SERUM! I keep buying it over and over. It's an extremely light weight and takes 1 sec for your skin to absorb – and that's what I love. No icky feeling afterwards, and it feels like your skin got a nutrient IV! It contains organic rose and frankincense hydrosol, bladderwrack, prickly pear, evening primrose, borage, wild rosehips, tamanu, shea butter, jojoba, lavender, comfrey, red clover, aloe… the ingredients are pure nutrition for your skin. I love it! Only down side for me: the smell – I am not a fan.
This spray contains both frankincense essential oil and hydrosol. I love including this in my morning routine, right after I wash my face. The scent is nice, and I have the feeling that it helped minimize the appearance of some acne scars. Also great to mist your face in warm summer days.
A must have, this cream is amazing. You can use it to moisturize your face or body. Super clean ingredients: bee products and olive oil (this product is not vegan).
A natural matte lipstick formula that keeps lips moisturized all day long while providing long-lasting color. Formulated with chocolate and antioxidant-rich fruit pigments like cherry, blueberry, and peach. Made with a nourishing blend of cocoa butter, shea butter, and vitamin E to moisturize and protect delicate lips from dryness.
They feel amazing to apply, super creamy and they do last a long time. The ingredients are ultra clean.
My personal favorite color is "Winecup". 
This Ultra Lengthening Mascara lengthens and separates lashes without clumping, smudging, or flaking. Fitted with a slim hourglass wand to coat each lash in healthy conditioners and natural pigment from black tea, berries, and cocoa.
This mascara formula is water resistant and free of coal tar, teflon, and other toxic petrochemicals.
You lashes look almost fake with this, if that's the look you're after.
A must have!
A serum foundation formulated with olive squalene, anti-aging antioxidants, pure fruit pigments and vitamins.

Providing adjustable coverage, a natural finish, and the look and feel of beautiful skin while delivering a noticeably brighter, more youthful appearance like nothing you've ever felt before.

This skin-perfecting formula is as healthy as it is luxurious.
This gemmed luminizer reveals glowing and luminous skin with real, light-reflecting gemstones.

It's colored from antioxidant-rich fruit pigments, rather than harmful synthetic dyes.

You will shine like a goddess with this! My personal favorite!
This organic lip balm softens and moisturizes lips with sunflower and coconut oil, while soothing chapped lips with Vitamin E and calendula. Contains peppermint oil for a refreshing mint flavor!
This balm is possibly my favorite products ever created by Living Libations. Made with 100% natural ingredients and essential oils, the ginger, peppermint and cayenne increase blood circulation in your cheeks and lips for a very 'I just woke up and look super fresh' kind of look. This product is always an amazing value for money, as a little goes a long way. I personally use it on my cheeks and lips.
A gorgeous shimmering balm to highlight your skin (cheekbones, nose, eyebrows, eyes), made with 100% natural and organic ingredients. And the smell… oh my. A blend of vanilla and holidays.
Amazing, soft brow gel with natural ingredients. It shapes my face in less than 30 sec and holds for the whole day. A must-have. I took the blonde shape (although I am a brunette), as I don't like when my brows appear too bulky and dark. So happy with this product.
This amazing glossy shampoo drenches hair with deep hydration and nourishment from seaweed collagen and other essential nutrients.
It is infused with green apple, sake, and apple cider vinegar to restore hair's natural vibrancy and luster.

Gives a beautiful shine and volume at the same time!
A great way to ditch toxic tampons and inconvenient pads is to switch to period underwear. I can't believe it took me 2 decades before I learned about these! You can choose for when to wear it and for which flow and honestly it will change your life! After use, simply wash under clear water and throw in a washing cycle. Hand dry and voila. 

My tip: get the organic cotton ones. They're so comfy. 



COUPON $: JULIESHEALING15
This is the best shampoo ever. Calia is a small, independent beauty care company located on Canada's west coast that proposes a line of natural organic hair care, skin care and essential oils made without the use of modern chemicals. This all natural shampoo is made with organic botanicals, enriching oils, lavender, bergamot and rose geranium essential oils. The ingredients are the cleanest i've ever seen, and the results are just outstanding, AND for an affordable price compared to other organic products.
Made with 100% FSC certified natural ash wood, then hand-finished and polished before being treated with linseed oil and carnauba vegetable wax. I've had mine for over 2 years and nothing compares to its quality!
Oh My God.This is the holy grail of soaps. Super clean ingredients, and cleans + hydrates your skin. Just go read the reviews…! My skin has never looked so good using this soap. Completey faded out my acne.
Probably my favorite toothpaste.
It trades fluoride for nano-hydroxyapatite (n-Ha), an evolution in dentistry that's been a gold standard in Japan for over 40-years. n-Ha makes up the primary foundation of teeth and bones, meaning it's naturally restorative and helpful in reducing sensitivity. Plus, it's 100% biocompatible and non-toxic.
I have had great success to help remineralize my teeth – I swish if it after brushing my teeth for 5 min mornings and nights, then I spit it out and rinse with clear water.
Made with clay and essential oils, this toothpaste is amazing for people with sensitive teeth. It works great to remove staining on the teeth.
Helps brighten your smile and freshen your breath without the use of harsh abrasives and chemicals.
Contains botanicals such as blue green algae, spearmint and parsley.
With the power of hydrogen peroxide and organic essential oils, this amazing pre-rinse works to naturally whiten teeth, freshen breath and clean your whole mouth, especially first thing in the morning.

Essential Oxygen is a certified woman-owned triple bottom-line company that sees this planet and its people beaming with optimal health and promotes this vision by creating truly effective and clean natural products.
A great way to ditch toxic tampons and inconvenient pads is to switch to period underwear. I can't believe it took me 2 decades before I learned about these! You can choose for when to wear it and for which flow and honestly it will change your life! After use, simply wash under clear water and add to a washing cycle. Hang dry and voila!
My tip: get the organic cotton ones. They're so comfy. My favorites are the organic cotton super brief. I'm a size M (in doubt, size up).
The world's purest baby wipes – 99.9% water and a drop of fruit extract. I use them to remove my makeup or clean my face before bed when I travel
Made with organic chia seed oil, rich in omega-3, & organic quinoa protein that nourish hair & boost shine. My boyfriend Tim uses this everyday and he's very happy with it 🙂
One of the best all natural men deodorant my partner has tried! And the smell is divine!
Purest ingredients found in nature, drawn from the earth and from organic herbs when possible. This Laundry Powder is formulated using the following ingredients: Sodium carbonate (sourced from the Green River Basin) Sodium bicarbonate Magnesium sulfate (heptahydrate) Unrefined sea salt Organic peppermint oil (Arvensis)
This whitener is a natural, safe, and effective bleach alternative. It uses sodium percarbonate, pure lemon essential oil, and other earth derived ingredients to break down stains, reduce dinginess, and go against hard water to bring back true whites. This health-conscious alternative to conventional oxygen whiteners and chlorine bleach has comparable whitening power, with none of the harsh chemicals and health hazards.
This sanitizing spray bottle turns tap water into a cleaner, deodorizer and sanitizer that kills up to 99.9% of bacteria and viruses. It's 100% safe and it's even used in some hospitals now.
This solution is stronger than bleach and hydrogen peroxide and simply reverts back to water and oxygen, so no harsh chemicals getting back out into our waterways or environment.

It's great on door handles, kids toys, toilets, mirrors (no streaks!), on fruits and vegetables to remove excess pesticide, as a hand disinfectant, on countertops…
MantaSleep is my absolute favorite brand for sleeping/meditation masks. They block 100% of the light, they're ultra soft and adjustable to any head shape. You can also remove the eye pads and replace them as you wish so that they fit your eye shape perfectly. The Slim head strap was specially designed for side sleepers, and from experience it's the only one that stays on your head the whole night. Amazing to use when you want to sleep in total darkness (which everyone should!)
This sunset sleep light will significantly reduce the interference of blue light on your body's melatonin production, allowing you to enjoy your evening hours knowing your sleep/circadian rhythm is being kept in balance. Ideal for nighttime living spaces, hallways, nurseries, bathrooms, and especially bedrooms.
I have tried a million earplugs for sleeping and these really stand out. I can usually keep them all night (although sometimes I'm not always lucky), I don't feel them in my ear at all and they block a lot of the sound. I barely hear anything when I wear them, and they're the most effective at blocking snoring sounds from your partner. Super comfy, cheap and efficient…. what more do we need ? 🙂
Most companies use strong chemicals to make the foam of your mattress pad, which creates fumes that you breathe in – which harm your liver and your health. This topper is made of 100% organic and natural latex from a tree, poured into a mold and baked to create a non toxic natural foam topper that breathes more so you don't sweat like with synthetic memory foam beds. If you can't afford a mattress made with only Dunlop, then getting a Dunlop topper is the best next thing you can do – it will also transform any mattress you have into a divine bed!

I shared my journey since day 1 and built a loving community on instagram. It helped me a lot in my healing journey, and I met wonderful healing warriors that became very good friends. Don't underestimate the power of community when healing, it can be of great help and support.
A HEALING STORY THAT TURNED INTO AN APP

It's when I started creating the conditions in which my body could heal that I saw tremendous progress in my health. Every day, I would try to recharge my body with sunlight, slow and gentle movement, lots of rest, healthy food, time spent in nature, feeling gratitude in my heart and visualizing myself healed. I shared with Tim that it would be great to have a tool that could monitor all that – so that I could see my progress and stay motivated. Tim took a pen and scribbled an algorithm on a piece of paper. He handed it to me and said: that's your recharge score. The higher it is, the bigger chance you are giving your body at healing from within. And that's what happened – I healed, and with it, Envol was born.
awaken your body's healing powers
ENVOL: THE ONE APP YOU NEED TO HEAL

The body heals itself when we create the right conditions in our life. To help you do that, Tim and I created Envol, an app that helps you recharge your body to feel better each day and transform your health!
You'll find your own recharge score, daily tips, meditations, a breathing module, visualization and 3D soundtracks and many more gifts that you can offer your body and mind at any moment of the day.